Tweets from tech entrepreneur Jack Dorsey often make waves. For those of us who watch the Payments industry closely, this one recently raised a lot of eyebrows:

We'll gladly translate what that means. But first, a quick primer.
What is Buy Now Pay Later?
In simple terms, "Buy Now Pay Later" (or BNPL) is a way for a consumer to buy a product first and then pay for it over time – withoutusing a credit card.
Some form of this has existed for a long time. Older audiences may recognize it as akin to the "layaway" offerings they'd find at a local Sears store decades ago. And it's true: one could argue BNPL is layaway for the digital age, but non-specific to any one store, and you get the product right away instead of having to wait until it's paid in full.
Nowadays BNPL transactions are smaller-dollar purchases, paid interest-free over a short period of time. Many consumers find this attractive, allowing them to purchase goods based on their cash flow and without the risk of high credit card interest rates.
The marketplace of BNPL providers is already crowded with both familiar names like PayPal and some relatively newer fintechs like Affirm (which is making waves itself), Klarna, FuturePay, Splitit, and the aforementioned Afterpay. PayPal, for example, calls their program Pay in 4, with their website touting the ability to "checkout at millions of online stores and split your payments in 4 – one every two weeks." Adding this capability to its already vast user base puts PayPal in a relatively strong market position.
A Small but Rapidly Growing Market
It might be natural to consider BNPL a niche product in the overall payments and lending landscape, but its rapid rise in both usage and customer mindshare is proof that financial executives should take notice.
Better yet, they should create a strategy to embrace this model in payments and lending. Some ammunition in support of that thinking:
Benefits of BNPL on the Business Side
While the consumer benefit is clear, a BNPL option can also, ahem, provide a "pay off" (forgive me) to both merchants and financial institutions.
For merchants, a BNPL option can attract a previously untapped customer segment – those without credit cards – as well as lower shopping cart abandonment and increase average order sizes. In addition, merchants can deliver an improved customer experience through affordable, flexible payments for needed products, while simultaneously growing their bottom line.
Banks and credit unions also can reap the rewards of BNPL since some these services use debit card rails for payments (e.g., PayPal). This presents an opportunity for continued and increased interchange income.
However, BNPL is not without its risks to debit and credit card issuers. These financial institutions are at risk of decreased card usage and the associated loss of interchange, interest rate, and fee income. Australia, one of the most mature BNPL markets, has already seen decreased credit card usage, with 1 in every 2 BNPL users ceasing the use of their credit cards all together.
Back to Square + Afterpay…
As mentioned, Afterpay is a BNPL fintech that lets consumers buy something instantly and pay for it in installments. Like most, no credit check is required to use Afterpay and no interest is charged.
Square is now acquiring Afterpay. The details are spelled out in their press release, with the gist of it made clear: combining Square's payment platform (which includes the Cash App mobile payment service) with that of Afterpay's will significantly expand the BNPL market to include even the smallest of merchants. A combined platform should also serve to expand the customer base across all ends of the credit spectrum, not to mention make the customer experience simple and accessible.
And that is why the news made waves amongst us payments industry followers.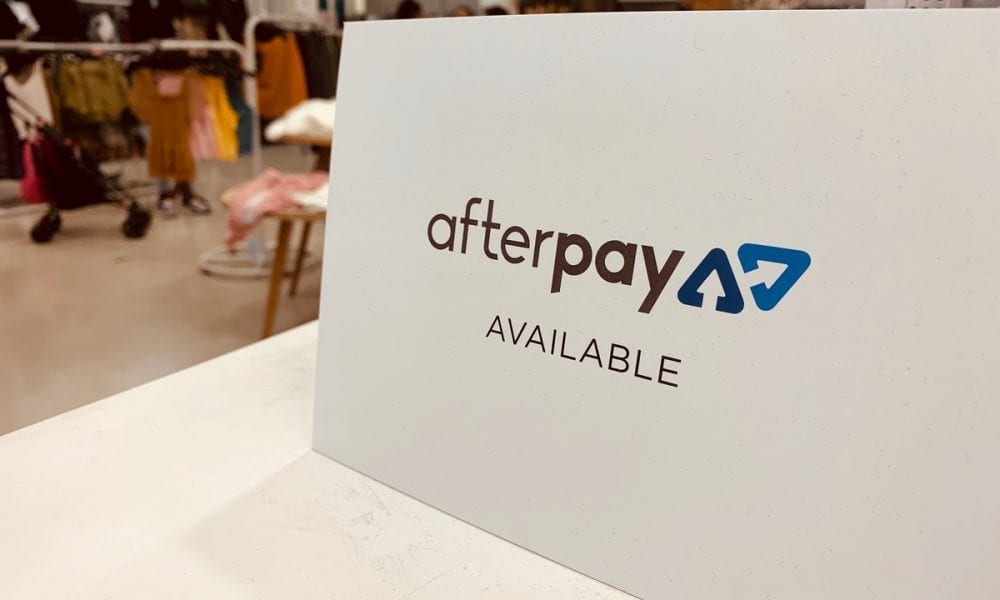 The Next Move
For banks and other financial institutions who haven't invested in BNPL solutions yet, a response is needed.
Quickly.
The solution could be any of the usual build, buy, or partner options. Banks who find themselves behind may look to partnering with a network like Visa and its Installments solution.
But more important are the strategic considerations around how any such solution affects existing business and the customer base. For example, how does a bank grow BNPL payments while mitigating the fact that there will be some cannibalization of its existing stream of credit card revenue? And how can the experience be as simple and intuitive as possible for the widest possible set of customers?
It seems the pace of change within the payments and lending landscape is only accelerating. Financial institutions must keep up with that pace… while ensuring they bring their customers along for the ride.
---
Further Advisory helps major financial institutions create value through new capabilities like Buy Now Pay Later. From partnership strategy and due diligence to implementation and go-to-market, we make the business case become a reality.