Pack Your Bags
Travel is my passion.
For me, the more distant, exotic and unique a destination, the more enriching the experience. I return with a fresh perspective; a newfound respect for the diversity in people, places, customs, and cultural traditions present throughout the globe; and often times a shift in my own values and predilections as a result.
"Travel is fatal to prejudice, bigotry, and narrow-mindedness, and many of our people need it sorely on these accounts. Broad, wholesome, charitable views of men and things cannot be acquired by vegetating in one little corner of the earth all one's lifetime."

Mark Twain
Keeping those words in mind, I'll share three notable travel experiences of mine:
The most memorable meal from a beach vacation in Thailand was not found in the five-star hotel restaurant, but the crispy spring rolls made to order by a beach peddler on a tiny camp stove. Both divine flavors and a prideful livelihood can be produced with the simplest of tools.
In rural Tanzania, I encountered an endangered tribe of hunters and gathers living a modest life in small grass huts without running water, electricity, stored food, or livestock. They were joyful, generous and loved to dance. A view into a way of life far from my own imparted both gratitude for the everyday comforts I often take for granted and admiration of the tribe's resourcefulness to stretch scarce resources. Fresh roasted baboon brain anyone?
And the media can be quick to instill fear based on isolated incidents. Turkey is a country I once considered intimidating, but in the city of Istanbul I found only beauty, rich history, warm, welcoming people… and an abundance of kittens.
In my role as a consultant supporting the strategic vision of various companies over time, I consider myself a professional traveler of sorts. Just as the frame of reference gained from leisure travel can enrich lives, promote empathy and ignite creativity on a personal level, broadening exposure to a diverse range of business practices, processes, technologies, and cultural norms can provide a new perspective, often sparking progress and innovation.
Yours is Just One Point of View
People travel for adventure, to satisfy a curiosity about the world, and to escape the ordinary. To be inspired. While intentional or not, new experiences open the mind to different ideas, cultures, and values that influence our view of the world.
It is common to be plagued by bias and to get stuck in a pattern of doing things the way they have always been done. But static companies don't succeed – especially in a time of accelerating change and innovation. And while it may be less exciting than dodging a charging elephant in Botswana, tasting culinary delights in the streets of Hanoi, or diving the Great Barrier Reef, taking a tour of the differing strategies and ways of work among competitors, partners, and new market entrants can prove powerful.
Proactively inviting change, bringing in talent from differing backgrounds and taking reasonable risks can all be catalysts for businesses to move forward, confront challenges, and grow.
For instance, a company may have a stellar leadership team but lack the tools for efficiency. Or it may be building innovative technology but is hindered by a culture of bureaucracy or risk aversion.
Taking a moment to look beyond your own ecosystem to truly understand how other companies are doing things, what's working, what's not, and to refresh your knowledge of what your customers and employees really want can be insightful.
Changing Your Perspective
Of course, it's easier to fall in a rut than it is to dig out. So how can you escape your own corporate bubble and gain that critical "external" perspective while keeping the machine running?
Start by doing these things regularly:
Actively seek input from colleagues and mentors. Creating an opportunity for employees to speak up or help own change may be needed to fully access the novel ideas and experience of the talent in your existing workforce… and how to keep them happy. And that old mentor you haven't touched base with in years? Give him or her a call.
Attend conferences. Most are industry specific and provide an opportunity to learn about a broad range of topics relevant to your business, industry trends, hear success stories, and the like all in one place.
Incorporate consultants (shameless plug!) into your staffing model. Outside consultants benefit from the experience of working with a diverse portfolio of companies with varying cultures, processes and strategies to draw from and can offer tailored advice.
Do market research. Gaining a deeper understanding of cultural preferences, for example, or walking in your customers shoes to gain empathy and insight, can help you make your company appealing to a new market segment.
Conduct customer surveys. Finding out how you're doing from a customer perspective can help pinpoint opportunities for improvement to keep your current customers satisfied.
Exploration naturally fosters discovery and enlightenment. Be intentional about broadening your perspective in your professional world and you might just learn something. If nothing else, your efforts may simply validate that you already have a good thing going.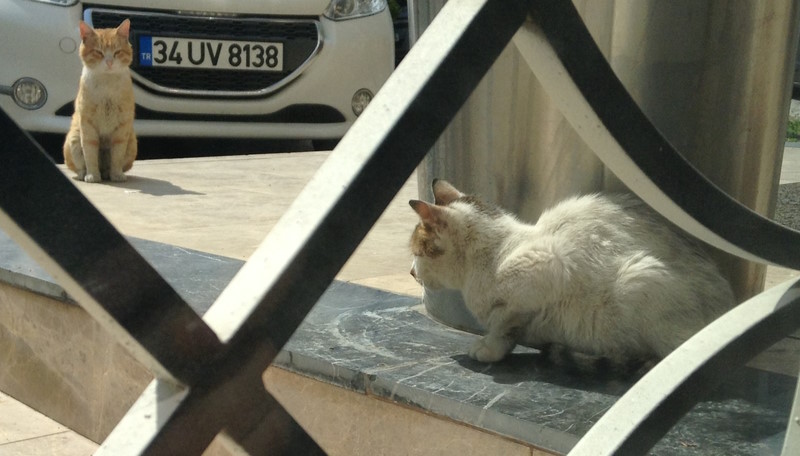 ---
Further Advisory is a boutique management consultancy focused on converting strategic vision into business reality. We always go the extra mile, equipping our clients with critical insights and plans for navigating challenges and accelerating change.